CLICK TO CLOSE THIS WINDOW
CLICK TO CLOSE THIS WINDOW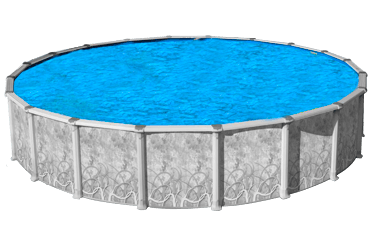 Our above ground swimming pools are affordable and will help turn a dull backyard into a fun place to spend those hot summer days.

Whether you want a round or oval above ground swimming pool, we are sure to have the right one for your backyard!


Above Ground Installation Information
Above Ground Delivery Process

We have the most advanced above ground delivery system around. Once an order is shipped you will have access to pictures of YOUR freight that is being shipped. There are companies that show you what a pool kit on a pallet looks like but no one has images of each individual order.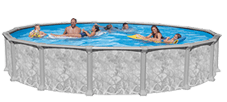 Steel pools are a heavy duty option and are built to last. You have probably heard about steel walls rusting or corroding. However, the technology used to manufacture steel pools has come along ways insuring you many years of fun.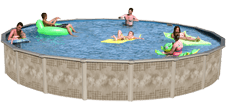 Hybrid pools have the same sturdy steel wall but resin parts such as top seat, uprights or top rail in some pools. Resin does not rust, corrode or draw in heat.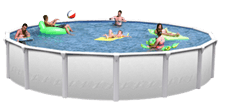 Aluminum pools are a option to for all alternative sanitation options as aluminum will not rust, so if you are interested in salt system this is the pool for you.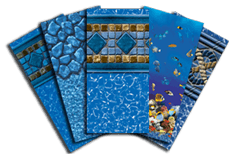 - Aesthetics
Our above ground pools are built with look in mind. We have all seen the big unsightly blue pools in the back of our neighbors yards. Have fun while adding to the beauty of your back yard oasis not take away.

- Longevity
Hard wall pools are built to last. Once you put together a hard wall pool you know it is there to stay for many many years. Buying and installing a new soft wall pool every year is not cost effective. You can potentially buy 5-7 soft wall pools in the years that your hard wall pool sill stay standing.

- Maintenance
Hard wall pools have the best filtration system available. The small pumps that come with the soft wall pools just do not cut it. We offer 1hp or 1.5hp pumps with 19" and 22" sand filters.